LAST MINUTE CAR RENTAL DEALS

NZ
It's very simple - book within 24 hours and get up to a 50% discount - simple!
How do I get a Last Minute car rental deal?
How do I get a Last Minute car rental deal in New Zealand
---
Its really easy - just book it within 24 hours. We will then get back to you with a confirmation and whats available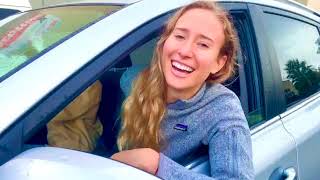 ---
Will I get the same level of service?
---
Absolutely, the reservation will be treated the same as any other.
---
Is it really a good deal?
---
Yes you can get really good deals because rental car companies often get last minute changes and cancellations and have 'spare' cars parked up that are costing money.
---
What if they havent got any cars available?
---
You will get an answer very quickly and they will offer you other options if your preferred Lamborgini, Bentley or McLaren just happens to be unavailable.
---
Are there any special restrictions on renting the car?
---
None at all, this will be entered and treated like any other reservation.
---
---
We had excellent service from this company and will certainly use them again. The car, although a bit older, went really well and was very good value for money.
All our rental passenger cars include:
- Unlimited kilometres
- Airport pick up
- Nationwide roadside assistance
- Air conditioning
- Safety first - no sign writing on our cars
- Automatic transmission (unless specified)
​
The Scotties difference:
- Serving happy travelers for 35 years now
- Amazingly competitive rates
- Express check-ins & after Hour pick ups
- Affordable and user friendly insurance options
- Free cancellations up to 48hrs before your booking
- We rent to all drivers of 18+ years
Contact Us for great deals and the best locations